Navigating Renovations: A Comprehensive Guide for Canterburians in 2023 and beyond
Embarking on a renovation project can be both thrilling and overwhelming. Whether you're dreaming of a complete home overhaul or a modest update, careful planning is key. As a renovation expert in Canterbury, New Zealand, I'm here to provide you with insightful tips to help you navigate through the renovation process in 2023 and beyond. Let's dive into where to start, areas you can renovate yourself, when to seek professional help, and cost-effective changes for maximum impact.
Planning Your Renovation:
1. Define Your Goals and Budget:
Start by outlining your renovation goals – what do you want to achieve? Set a realistic budget that covers all your intended improvements.
2. Prioritise Areas for Renovation:
Identify which areas of your home need the most attention. Prioritizing ensures you allocate resources where they're needed the most.
3. Research and Inspiration:
Explore online platforms, home improvement magazines, and social media for inspiration and current renovation trends. Pinterest and Instagram can be treasure troves of ideas.
4. Create a Timeline:
Develop a timeline that aligns with your goals and budget. Consider seasonal factors, especially for exterior renovations.
DIY vs. Professional Help: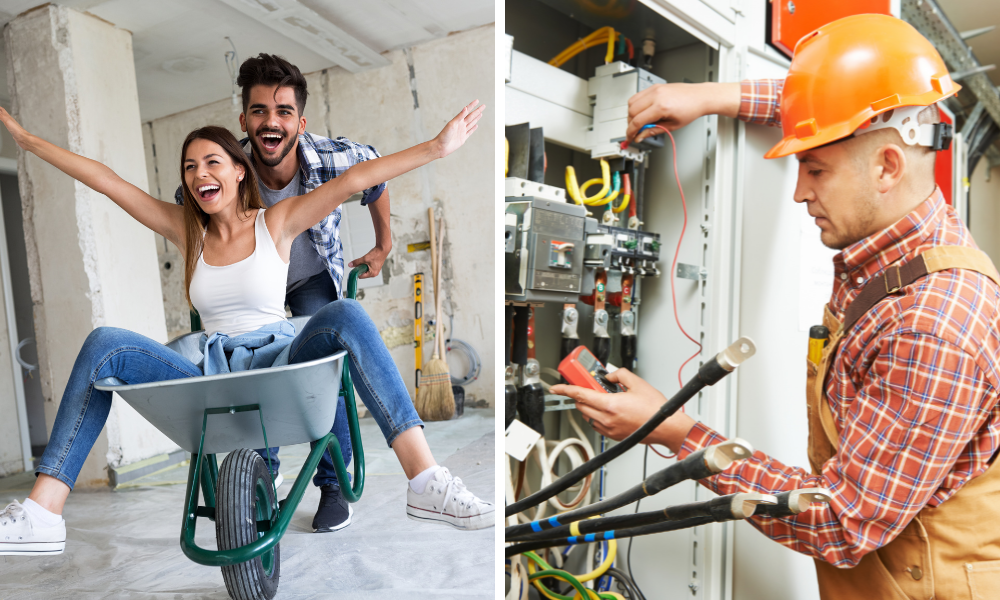 a. DIY Renovations:
1. Painting and Wallpapering: Refresh your walls with a new coat of paint or trendy wallpaper. It's a budget-friendly DIY project that can transform the look of a room.
2.Landscaping: Beautify your outdoor space by planting flowers, trimming trees, or creating garden beds. DIY landscaping can significantly enhance your home's curb appeal.
3.Upcycling Furniture: Give old furniture a modern look by sanding, painting, or reupholstering. This DIY project can save you money and add a personal touch to your interiors.
b. Seek Professional Help:
1.Structural Changes: If your renovation involves structural modifications or additions, it's vital to hire a professional architect or contractor to ensure safety and compliance with building codes.
2.Electrical and Plumbing Work: Any electrical or plumbing work should be handled by licensed professionals to ensure safety and functionality.
3.Roofing and Foundation Repairs: Complex tasks like roofing repairs or foundation work should be entrusted to experienced professionals for a job well done.
Cost-Effective Changes for Maximum Impact: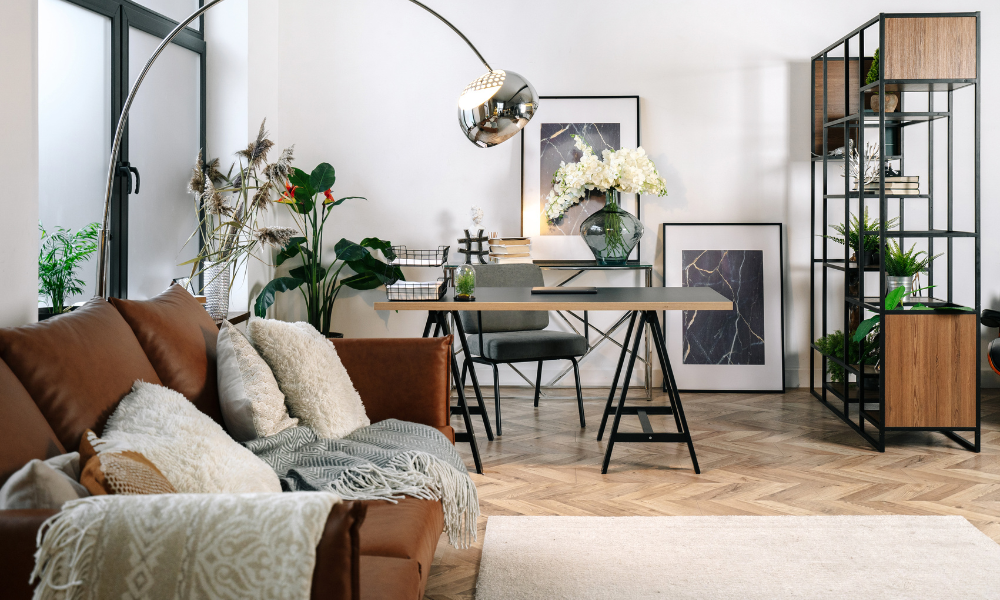 Lighting Upgrade:
Updating lighting fixtures can instantly modernise a space. Opt for energy-efficient LED lights or stylish pendant lights to enhance ambiance.
Kitchen Facelift:
Instead of a full kitchen renovation, consider refacing cabinets, updating hardware, or adding a fresh backsplash. It can give your kitchen a whole new look on a budget.
Revamp Flooring:
Replace worn-out carpet with hardwood or laminate flooring for a modern, durable finish. Alternatively, you could sand and refinish existing hardwood for a cost-effective update.
Curb Appeal:
Enhance the exterior of your home by adding a fresh coat of paint, updating the front door, or landscaping. These changes can dramatically boost your home's curb appeal.
Conclusion:
Renovating your home in Canterbury, New Zealand, requires thoughtful planning, a balance between DIY and professional assistance, and cost-effective strategies. Stay informed about the latest trends to make informed decisions, and remember that a well-planned renovation can transform your living space into a haven that suits your style and needs. Happy renovating in 2023 and beyond!