SAVE on your build or home reno with the eShowbag. Packed full of savings, specials and chances to WIN! Click here to print all specials » or use the check box on each special to select your favourites and then click "Print selected special" at the top or bottom of the page.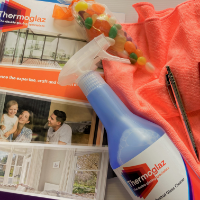 WIN
Go in the draw to win a $4000 Travel Voucher!
Book and accept a quote with Thermoglaz for Double Glazing,and go in the draw to win a $400 travel voucher!

Mention Canterbury Home Show to receive offer.
Valid to: 15-Oct-23
Conditions apply.