The Bathroom
Find everything you need to create an amazing bathroom right here… including the bathroom sink.
From bathroom designs to specialist products and accessories, we have what you need to turn your bathroom into a highly functional, luxurious space.
Here's a look at some of the bathroom exhibits that frequent the Canterbury Home Show…
Note: an updated list for the March 2024 Show will be updated here in Feb 2024.
Atlantis Bathrooms
The Atlantis system is an all-in-one shower solution that takes care of just about everything, revolutionising the way tiled shower spaces are made by offering the first ever completely integrated tile shower system – with no leaks guaranteed! Come and see for yourself on the Greens Tapware stand at the Show.
More info
Greens Tapware
Whether you're renovating or building new, have a powder room, master bath or ensuite to complete, let Greens help you choose the products to create a space that is the perfect start and perfect finish to every day.
Athena Bathrooms
Athena Bathrooms have a reputation built on manufacturing classic and contemporary bathroom ware for NZ homes, using only quality materials that last. See their beautiful range of showers, baths, vanities and mirrors at the Show.
More info
Refresh Renovations
Whether you want to create a solo sanctuary, a couple's retreat, or an efficient space for a busy family…Refresh Renovations can bring your dream bathroom to life. Their expert designers will help you create a bathroom that combines style with the ultimate in functionality.
More info
Harrison Bloy
From basins to baths, vanities to tapware, showers to bidets, Harrison Bloy have a beautiful range of bathroom products to help create your dream bathroom. Come and see them on the Greens Tapware stand at the Show and talk to the team about their latest products.
Butterfield Bathrooms
Butterfield Bathrooms offer a complete Christchurch bathroom renovation service, from initial consultation and design through to the installation process, and a comprehensive follow up. They are responsible for the project management and full renovation, so you can be assured that it's always in control.
More info
Clearlite Bathrooms
Clearlite Bathrooms have an extensive range of bathroomware including tiled wall showers, fully tiled showers, acrylic showers, vanities, baths, plus storage and mirrors. Meet your local Clearlite team at the Canterbury Home Show and speak with them about achieving the bathroom of your dreams.
Pzazz Building
Pzazz are home renovation and home extension specialists, with a strong focus on bathroom renovations. If a new bathroom renovation is on your mind and you're looking for an experienced team to take care of everything, come and speak to the team at Pzazz Building at the Show - they'll make it easy for you.
Swiper Shower Tops
Swiper Shower Tops are all about putting the lid on bathroom steam. Eliminate steam problems in your bathroom that are the cause of significant and costly issues like paint damage, mould damage and more.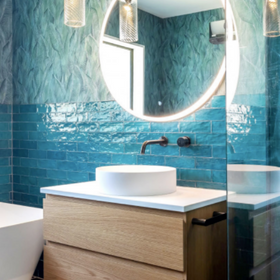 The Bathroom Fitout Company
The Bathroom Fitout Company are solely committed to providing homeowners with a 'one stop shop' solution for their bathroom design and renovation projects. Whether you have a design in your mind or have no idea what you want, with their experience and clever design ideas their team will work with you to design and create a bathroom that looks and feel amazing and also adds value to your home.
More info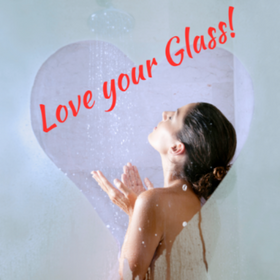 Diamond Fusion
New glass or old, the Diamond Fusion Glass Defender team will get your glass sparkling! Their specialists can treat shower glass, tiles, glass balustrades and pool fences, external windows, and more. Guaranteed for the lifetime of the glass, treatment dramatically reduces cleaning time, as well as the need for harsh chemicals.
More info
The Water Stain Doctor
The Water Stain Doctor specialises in removing hard water mineral stains and water spots from glass. You can buy your own commercial franchise strength and do-it-yourself, or have one of our team come to you almost anywhere.
Kohler
KOHLER has a 150-year history of being at the forefront of global design and technology and prides itself on producing high quality market leading bathroomware.

All products are designed, engineered and manufactured in Kohler owned factories around the world. KOHLER Co has grown into a multifaceted global family of brands that leads the way to enhance their customer's sense of gracious living.
More info
Lennox Bathrooms
Discover Exceptional Bathroom Solutions in Christchurch
Welcome to Lennox Bathrooms, your premier destination for top-quality bathroom products and services in Christchurch. We take pride in transforming bathrooms into exquisite, functional spaces that meet your unique needs and style preferences
More info
Boz The Builder
Boz the Builder Limited is a building company that specialises in bathrooms and residential renovations.
They pride themselves on providing a high standard of personalised service while producing an exceptional finish.
More info
The Heating Company
The Heating Company specialise in clean and renewable electric energy. Using the latest technology makes electrical energy unequal in renewables and operational savings.

Modern buildings don't need as much heating as one would think... but cooling is!

Building design and budgets are individual and a mix and match product approach is appropriate, pragmatic and cost effective.
More info
---
Canterbury Home Show
22 – 24 March 2024
Wolfbrook Arena
Subscribe to receive FREE tickets to attend!