LMA Timber Ltd
LMA Timber is New Zealand's largest supplier of reclaimed and sustainably sourced Australian Hardwoods. We deliver milled to order timbers such as:

· Cladding

· Decking

· Solid hardwood flooring,

· Large beams/posts

· Custom fabrication such as trusses

· Landscaping

· Joinery timbers and much more!

By repurposing timbers, some of which can be over 100 years old – we bring them back to life and preserve one of natures most beautiful elements. Our timbers are all hand selected by quality control expert staff. We are indeed experts in our field and are the only specialised hardwood company in New Zealand to have a bespoke Showroom located at 281 Dyers Road, Bromley, Christchurch.
Make an enquiry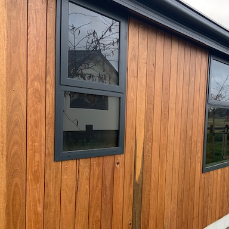 Special

- 40% off Intergrain Clear Oil Coat on oue Reclaimed Weatherboard Cladding / Decking

If you purchase any of our reclaimed cladding between now and March 31st 2021 - we will discount our Intergrain Clear Oil factory quote by 40%
Conditions
Hardwood cladding order must be in our system by the 31st March 2021 and 30% deposit paid.
More information